We continue to make constant efforts to produce products at a different level through organic cooperation in production and research.
Star Group Ind. Co., Ltd. Production Technology Research Institute cooperates with leading domestic and foreign research institutes and companies.

Our progress toward the world's best technology.
We accelerate technological independence by securing our own source technology.
Development of a high magnetic force (iHC) permanent magnet that stably exhibits magnetic performance even at high temperatures.
Particle refinement technology.
Generally, in the alloy manufacturing stage, the addition of rare earth elements dysprosium (Dy) and terbium (Tb) improves the magnetic force.
However, SGI has developed a technology to refine particles and suppress grain growth as much as possible during the sintering process when manufacturing rare earth permanent magnet powders without adding expensive heavy earth elements.
As a result, we have secured a technology for manufacturing rare earth sintered magnets with improved magnetic strength of 1.5 kOe compared to conventional rare earth permanent magnets. In addition, the reduction in residual magnetic flux density (Br) was minimized because the cloth strength was improved without adding heavy rare earth elements.
The technique of Grain boundary diffusion process.
It is a technology in which heavy rare earth elements powder is applied to the surface of a rare earth permanent magnet and then heated at a high temperature, and heavy rare earths are diffused inside along with the interface of magnet grains, and finally a HRE2Fe14B (= core shell) diffusion layer is formed with High isotropic magnetic field, thus increasing the strength of the saw.
It is the most effective technology to improve the magnetisation of rare earth permanent magnets because expensive heavy earth elements are selectively used for crystal grain interfaces. (It is possible to reduce the use of heavy earth elements by 80% compared to conventional technologies).
SGI holds a number of patents, including heavy earth element powder manufacturing technology and uniform diffusion technology, through years of research and development.
Split magnet.
As the development trend of the motor industry progresses in the direction of high-speed and high-output, SGI has developed a split magnet as a way to reduce the eddy current of rare earth permanent magnets generated in motors rotating at high speed.
Splitting and bonding rare earth permanent magnets can reduce the electrical conductivity of permanent magnets, which can effectively reduce eddy current generated within permanent magnets. This reduction in eddy current means that the heating of the motor can be controlled, which means that it can reduce the number of rare earth elements used in rare earth permanent magnets.
SGI has an optimal solution for a number of magnets, the shape, and direction of the division of rare earth permanent magnets.
Various quality inspections and product competitiveness.
Dimensions/characteristics/
reliability/cleanliness test
Total solution for quality analysis.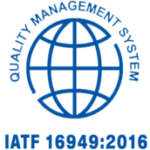 We will realize the impressions of our customers through eco-friendly corporate management.
We achieve customer satisfaction with the highest quality.
In addition, we will secure competitiveness and quality management system by developing new technology.
We will always do our best with an optimized operation policy.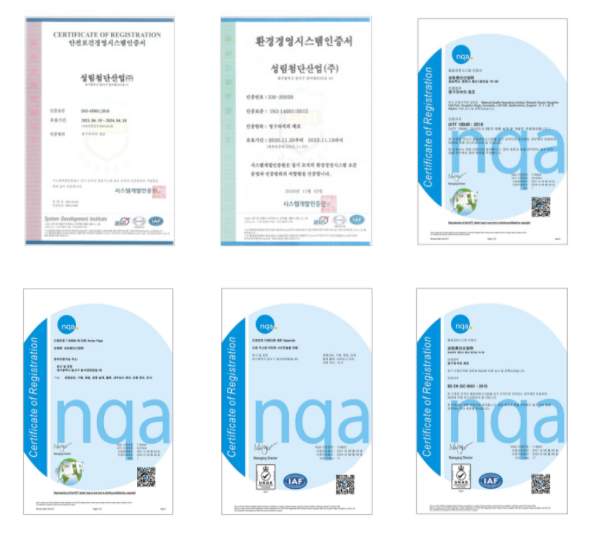 Quality Control Main Instruments
Product inspection by process
Star Group Ind. Co., Ltd. produces high-performance, high-quality rare earth permanent magnets.
Star Group Ind. Co., Ltd. produces high-performance, high-quality rare earth permanent magnets.
Main manufacturing process
Star Group Ind. Co., Ltd. reduces our carbon footprint for the future carbon neutrality.
Eco-friendly high-tech company, Star Group Ind. Co., Ltd.